Add a 2nd Day for less than $25
Save over 10% when you buy in advance
No reservations required
Add a 2nd Day for less than $25
Save over 10% when you buy in advance
No reservations required
BUILD YOUR VACATION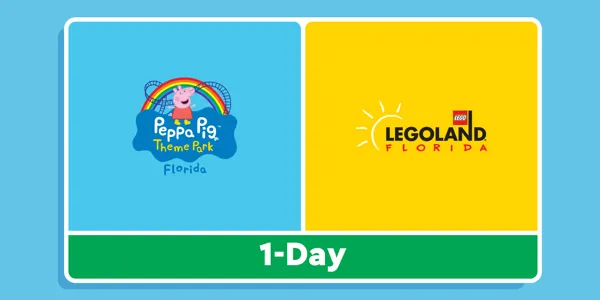 1-Day Tickets
1 Day at Peppa Pig Theme Park or
1 Day at Peppa Pig Theme Park & LEGOLAND® Florida Theme Park
Starting From
$29
per person before taxes & fees*
Front Gate
$59
per person
Prices per ticket vary by day and by ticket type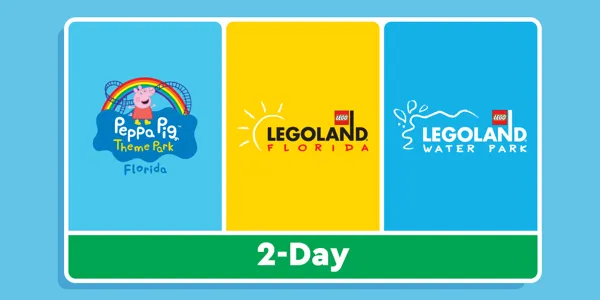 2-Day Tickets
2 Days at Peppa Pig Theme Park & LEGOLAND® Florida Theme Park or
2 Days at Peppa Pig Theme Park & LEGOLAND® Florida Theme Park + Water Park
Starting From
$119
per person before taxes & fees*
Front Gate
$174
per person
Advance purchase prices. Prices per ticket vary by day and by ticket type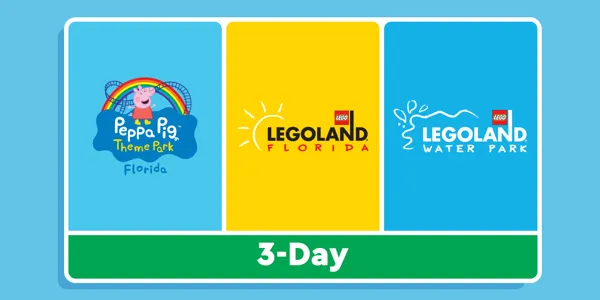 3-Day Tickets
3 Days at Peppa Pig Theme Park & LEGOLAND® Florida Theme Park or
3 Days at Peppa Pig Theme Park & LEGOLAND® Florida Theme Park + Water Park
Starting From
$139
per person before taxes & fees*
Front Gate
$194
per person
Advance purchase prices. Prices per ticket vary by day and by ticket type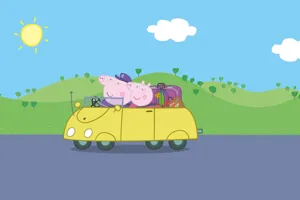 Vacation Packages
Stay steps away from Peppa Pig Theme Park and extend the fun of the theme park into your hotel stay at one of three on-site LEGOLAND® Florida Resort hotels!
Explore Vacation Packages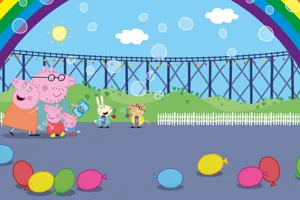 Annual Passes
Make your preschooler's best day ever last all year with an Annual Pass to Peppa Pig Theme Park!
Explore Annual Passes
Things to Do at the Resort
Learn more about everything Peppa Pig Theme Park has to offer for the most oinktastic vacation ever!