Come and experience the brilliant World of Peppa Pig! From jumping in muddy puddles to riding in the red car, your entire family will enjoy re-creating the most oinktastic moments from Peppa Pig. Get ready to splash, oink, giggle and play all day long at the Peppa Pig Theme Park! Find the right ticket or annual pass for you!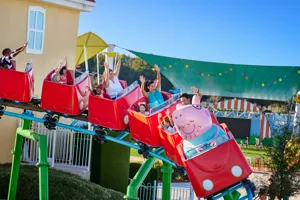 Rides & Attractions
Ride your very first roller coaster with Daddy Pig, soar to the sky in a hot air balloon with Peppa Pig and sail to Pirate Island with Grandad Dog – there are so many rides to discover! See the most recognizable sights from Peppa Pig, including the Fun Fair, Mr. Potato's Showtime Arena and even a "Muddy Puddles" Splash Pad for the whole family to jump, jump, jump in!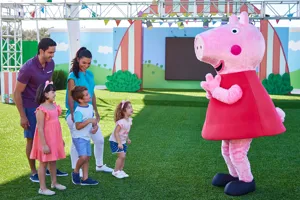 Shows
Sing, dance and play with Peppa and her family at Mr. Potato's Showtime Arena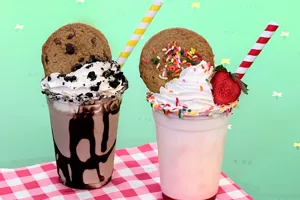 Dining
Howdy folks! Enjoy a bite to eat at Miss Rabbit's Diner.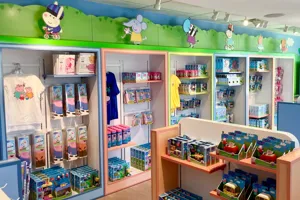 Shopping
Remember your extra special day at Peppa Pig Theme Park with a trip to Mr Fox's Shop! The shop includes toys, apparel and exclusive park merchandise.
Explore Tickets & Passes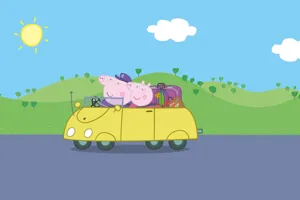 From
$93
per person / per night
Stay and Play
Stay steps away from Peppa Pig Theme Park and extend the fun of the theme park into your hotel stay at one of three on-site LEGOLAND® Florida Resort hotels!
Explore Vacation Packages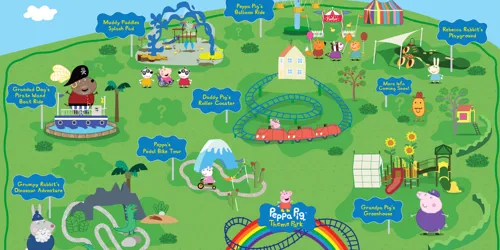 JUMP INTO A KID-FRIENDLY DIGITAL EXPLORATION ON YOUR MOBILE DEVICE!
Explore all the attractions at Peppa Pig Theme Park! Play at the park with your little one using the new augmented reality (AR) experience on Instagram and Facebook.