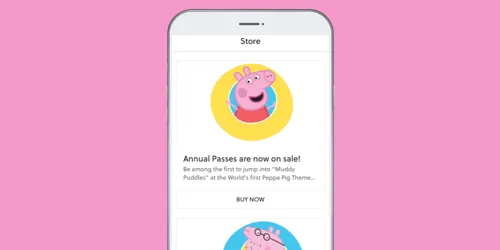 Purchase Tickets & More
Save time and skip the line by purchasing your tickets and more on the app to get a head start on your oinktastic day in the park.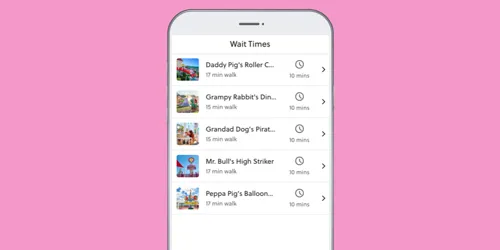 Ride Wait Times
Decide which adventure to choose next during your day with live ride times and updates around the park available at your fingertips no matter where you are.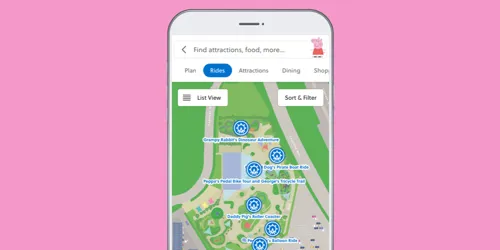 Explore the Park
Our interactive resort map will take you straight to the entrance of whichever ride, attraction, shop and restaurant you want to visit.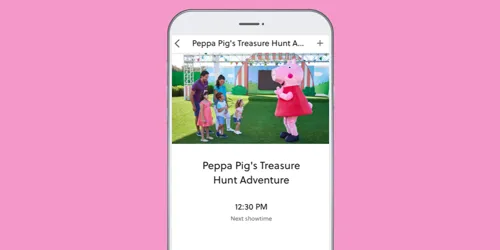 Show Times
Never miss your chance to sing and dance along at your favorite shows by setting reminder alerts for the time that suits your day best.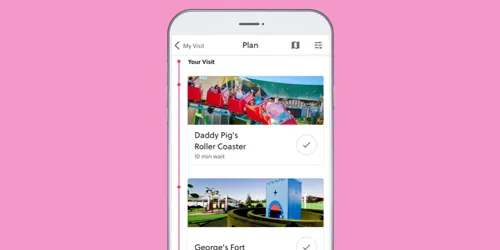 Plan Your Day
All the information your family needs for your visit before you even arrive including directions, park hours, accessibility information and more.